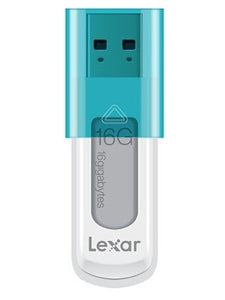 Harmony Vault - 16G Flash Drive - 45,000 Pics
CAST: Unknown
DIRECTOR: Unknown
RELEASE DATE: 4/2/2020
THE ENTIRE HARMONY VAULT ON A FLASH DRIVE!
ALL 45,000 PLUS BONDAGE PICTURES IN
THE HARMONY COLLECTION!
YOURS FOREVER ON A THUMB DRIVE FOR ONLY $59.95!*
You will own the greatest bondage photo library of all time!
You will own the greatest collector's item in bondage history!
You can copy this onto your Desktop or into a private folder- even onto another thumb drive! Or print your favorites or click and drag them into your special folders. You can store the ones you don't like that much into a folder you might call "Maybe Later." You can print hard copies!
And you can arrange and personalize these bondage images anyway you want by setting up folders consolidating your favorites. Maybe individual folders containing your favorite models (picked from hundreds of gorgeous Bound Beauties!) Or folders dedicated to your favorite bondages (hogtied, suspended, elbows together, bottoms up, etc.), by clothing style (streetwear, lingerie, boots, high heels, barefeet, equestrienne, nurse, secretary, boss, superheroines, costumes, etc. even nude), tied by other women, tied by men, indoor or outdoor and more!
All of the spellbinding bondage images that were contained in Harmony's huge and incredible picture vault are now yours for all the days and nights of your life on your very own thumb drive.
Caveat: Lots of duplications and overlaps and some images are darker than others, but the pictures are all there and they are spectacular!
The way it works:
We will mail you a "Flash Drive" (also called "Thumb Drive" or "Memory Stick). It's small enough to fit on your key chain, but packs incredible amounts of information—53,131 items in this case! Close any open programs on your Desktop and insert the Flash Drive into any available USB port on your computer, usually right there in front. Your screen will light up with two items. Select "New Vault" and the bondage photo inventory will appear on your screen—some by date, some by model, some by program title. Select at your pleasure and double click on any image to enlarge it. You're going to love this!
Yours forever for $59.95. (That works out to 1000 bondage pictures for one single dollar!)
•Overseas $75.00
• Orders filled within a day of receipt.
•* will be a 16 GB USB 2.0 flash drive, usually Lexar.